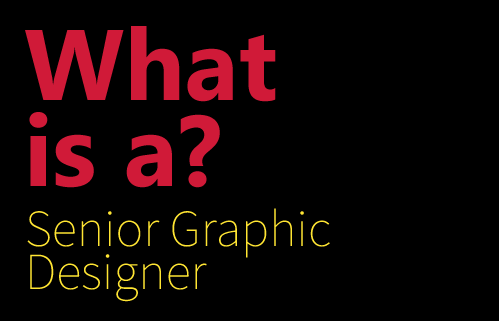 A Guide To Becoming A Professional Graphic Designer
Graphic design is the process of taking visual concepts, crafting them into something that conveys the desired information and message, and then presenting that creation to an audience. Graphic designing has been a popular profession of choice for individuals that want to work and express their creativity. This guide offers an overview of the many important aspects that aspiring graphic designers should know and consider before they embark on their journey.
The Process of Becoming A Professional Graphic Designer
Step 1: Familiarize Yourself With the World of Graphic Design: Before you dive into the exciting world of graphic design, take some time to explore and understand the basics of this creative field. Research the range of available software, different types of projects, and the educational requirements needed to launch a successful career. Talk to experienced designers, read relevant articles and books, and follow popular designers on social media to get an understanding of the profession.
Step 2: Take A Course Or Attempt A Certification Program: Explore a variety of courses, both online and in-person, to get a comprehensive education on the fundamentals of graphic design, how to use different software, how to apply design principles, and strategies to make a creative impact. If you prefer a comprehensive approach and have the financial resources, then a full-time certification program may be a better option.
Step 3: Gain Professional Experience: One of the best ways to begin your journey as a professional graphic designer is by getting a job or internship in the field. This will provide you with valuable, real-world experience and help you grow your portfolio to attract potential employers. You can also look for freelance projects, or even offer to volunteer for a non-profit, to gain additional experience.
Tips for Becoming A Successful Graphic Designer
1. Remain Confident: When interacting with clients, resisting the urge to be humble and instead letting your work speak for itself and being proud of your accomplishments will go a long way in establishing credibility as a designer.
2. Leverage Social Media: Utilize social media to create a visibility and presence on the web. Social networks such as Instagram and Twitter are perfect places to collaborate with other creative minds, showcase your work, and build relationships with potential employers.
3. Stay Up-to-Date: The world of graphic design is constantly evolving and it's important to remain aware of changes and update your skills regularly to remain competitive.
FAQ
What type of educational requirements are needed to become a professional graphic designer? Depending on the role, a degree or certificate in graphic design may be necessary. However, many employers also prefer experience or portfolio to display one's capabilities.
How can I gain professional experience as a graphic designer? Working or interning with an established organization or company is an ideal way to gain real-world experience. Alternatively, taking on freelance projects, or even volunteering for a non-profit organization can provide valuable experience that you can add to your portfolio.
If you are looking for What is a Senior Graphic Designer? Job Description | FreshGigs.ca you've came to the right place. We have 5 Pics about What is a Senior Graphic Designer? Job Description | FreshGigs.ca like What It's Like to be a Freelance Graphic Designer – Platt College San Diego and also Senior Graphic Designers Job Vacancy in nepal – Communicate Media – Feb. Here you go: