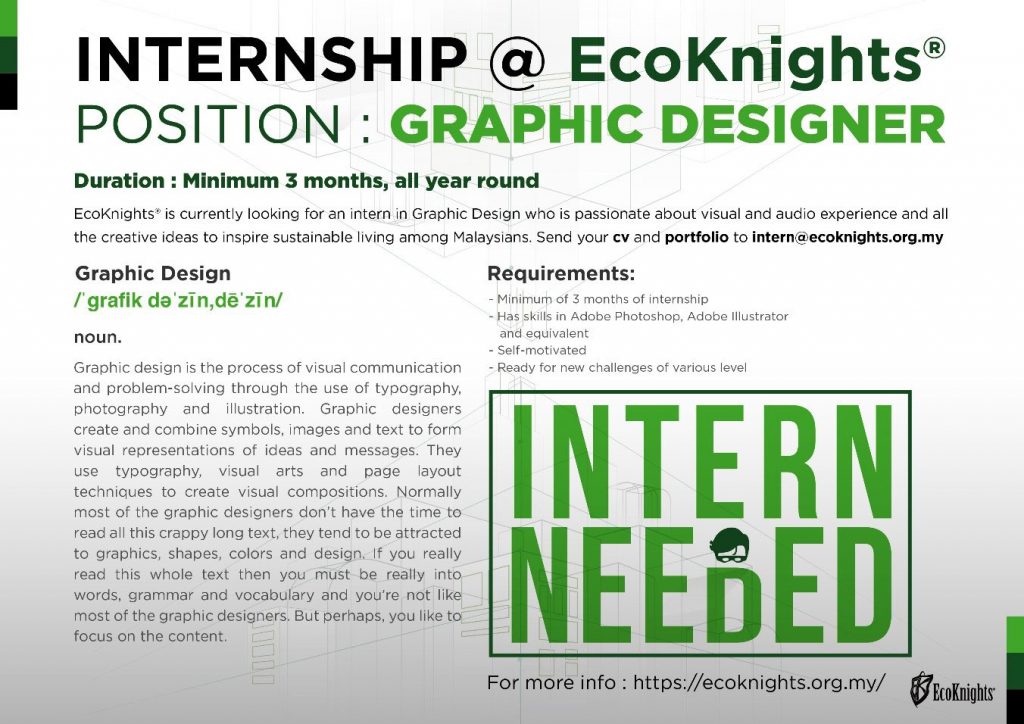 Breaking into Graphic Design Internships
Graphic design internships are an amazing opportunity for aspiring graphic designers to get their feet wet in the design world. Not to mention, internships are a great way to gain new skills, expand your portfolio, and build meaningful connections in the industry. But these internships can be difficult to come by, so having a solid plan in place is a must.
Steps to Getting a Graphic Design Internship
If you're hoping to land a graphic design internship, you need to take certain steps to make sure you stand out above the rest. Here are some of the most important steps you need to take:
1. Build Your Portfolio
Before you even begin searching for internships, you need to make sure you have a comprehensive portfolio. This portfolio should demonstrate your best work and illustrate your skillset. Think of it as a snapshot advertisement of who you are and how you can be an asset to any team. As you work on it, be sure to showcase a range of work, from logos to illustrations to web design.
2. Reach Out to Your Network
Networking should be a big part of your job search process. You never know who knows someone who needs a graphic designer or even who's searching for a seasonal intern. Reach out to people in your network and ask for advice, leads, and connections that might help you get the internship you're looking for.
3. Do Your Research
The key to landing any job is to approach it with as much information as possible. Do your research on the company you're applying to and the role they're looking to fill. This research should include not only the company culture and values, but also the type of projects they've done in the past and the current projects they're looking to complete. Once you've done your research, tailor your portfolio and skills to fit the company's needs.
4. Apply and Follow Up
The next step is to apply for the internship and, once you've submitted your application, be sure to follow-up if you don't hear back in a week or two. Whether it's an email or a phone call, following up shows proactive effort and will help your application stand out.
FAQs
What Type of Work Can I Expect to Do in a Graphic Design Internship?
Each internship is unique, but many will involve tasks such as helping to create logos, illustrations, and web designs. Depending on the size of the company, you may even have the opportunity to work on long-term projects or be part of a team that's trying to meet goals.
Do Most Internships Lead to Job Offers?
Not necessarily. Depending on the company and the role you're filling, internships may or may not lead directly to job offers. However, even if a job isn't immediately available after your internship, the experience you gain and the connections you build can prove to be extremely valuable down the line.
If you are searching about Calling for Interns in Graphic Design – EcoKnights you've came to the right place. We have 5 Pics about Calling for Interns in Graphic Design – EcoKnights like kidsdesignerbedding: Graphic Design Internship Usa and also kidsdesignerbedding: Graphic Design Internship Usa. Read more: