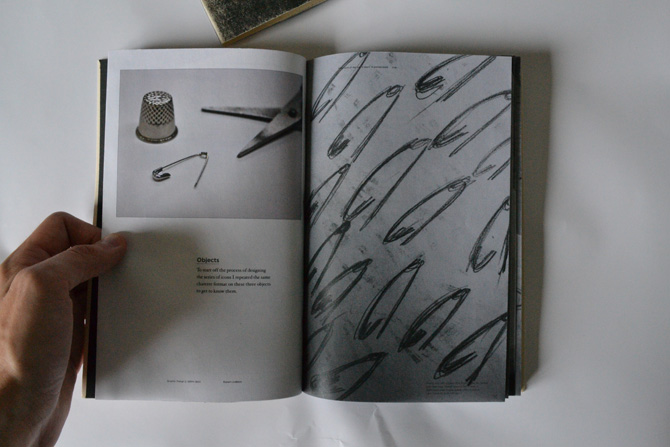 The Visual Creative Process Book Revealed
The creative process book is an invaluable tool for all professionals working in visual design. A process book exhibits the series of visual steps that the designer takes from concept to completion. It showcases the artist's work from initial sketches to completed final artwork. In this article, we'll outline the steps involved in creating a process book, offer tips for success, and answer common questions about the process.
Steps in Creating a Process Book
The most successful process books don't just document the steps of the creative process from initial concept to completion — they also explain the rationale behind each step.
Follow these steps to create a process book that will satisfy even the toughest critics:
Step 1: Choose Your Concept
Before you start, you'll need to decide your concept. This could come out of a brief you already have, or you may have to develop something new. The concept should be a statement that clearly communicates the message to be conveyed with your design. If necessary, brainstorm and sketch multiple ideas to choose the best option.
Step 2: Organize the Pages
Once you've chosen a concept, the next step is to determine what types of pages will appear in your book. Think about the physical structure of the book and how you want it to look. You should consider the layout, fonts, illustrations, and other features that will make up the overall design.
Step 3: Develop Your Pieces
After you've chosen the concept and decided on the page structure, it's time to develop the individual pieces of your creative process book. This includes developing sketches, illustrations, text, photography, and art. Each of these elements should be thoughtfully composed, based on the concept you're working with.
Step 4: Perfect Your Pieces
The last step of the creative process book is making sure each piece is perfect. Take extra time to proofread everything, review your design plan, and make any final adjustments that might be necessary. When you're finished, you should have an end product that's ready to be shared with an audience.
Tips for Success
In order to create the best possible process book, you should keep a few key tips in mind:
Be organized
Keep track of your timeline
Communicate with your audience
Think carefully about your concept
Be thorough and detailed in your selections
Don't be afraid to experiment
By following these tips, you can make sure your creative process book is a success.
FAQ
What is a creative process book?
A creative process book is a document that captures all of the steps taken to create a visual design product. It showcases the artist's work from initial sketches to finished artwork and communicates the concept and message conveyed by the design.
How do I create a successful creative process book?
The key to creating a successful creative process book is paying attention to detail and taking the time to perfect each piece. It's also important to keep your concept in mind throughout the process, choose an organized page structure, develop each piece thoughtfully, and experiment with different ideas.
By taking all of these steps, you'll be sure to create a creative process book that conveys your design message and leaves a lasting impression on your audience.
If you are searching about Graphic Design Process Book – Robert Lindblom you've visit to the right page. We have 5 Pics about Graphic Design Process Book – Robert Lindblom like Image result for graphic design process book | Proposal design, Visual and also Process Book | Unique book, Graphic design, Visual. Here you go: