As the world becomes increasingly digital, having a fast and reliable internet connection is becoming more and more necessary. This is where AT&T Fiber comes in, providing customers with internet speeds of up to 1000Mbps, as well as enhanced security features. However, as with any technology, there may be some issues that arise. In this article, we will discuss the benefits of AT&T Fiber, common issues, and how to troubleshoot them.
AT&T Fiber: The Benefits
AT&T Fiber is a high-speed internet service that utilizes fiber-optic cables to deliver more speed and bandwidth for browsing and streaming. Some of the benefits of AT&T fiber include:
Super-fast internet speeds – up to 1000Mbps
Built-in Wi-Fi with the latest 802.11ac technology
Enhanced security features to protect against online threats
Ability to use your own router
Reliable connection with less lag and buffering
Availability in select areas across the United States
Common AT&T Fiber Issues and How to Troubleshoot Them
While AT&T Fiber is designed to be a reliable, high-speed internet service, there may be some issues that occur from time to time. Here are some of the most common issues and how to troubleshoot them:
1. Slow Internet Speeds
Slow internet speeds can be frustrating, especially when you're paying for a high-speed service like AT&T Fiber. Here are a few things you can try to improve your internet speeds:
Reboot your modem and/or router – sometimes a simple reboot can improve internet speeds
Move your router to a central location – this can help ensure that your Wi-Fi signal reaches all of the devices in your home
Reset your router to factory settings – this can improve performance if there are any outdated settings or configurations
Check for interference – if there are too many devices connected to your Wi-Fi network or if you have other wireless devices near your router, this can cause interference that slows down your internet speeds
Upgrade your plan – if you're consistently experiencing slow internet speeds and none of the above solutions have worked, you may need to upgrade your AT&T Fiber plan to a higher speed tier
2. Connection Dropouts
Connection dropouts occur when your internet connection drops out completely or becomes unreliable. Here's what you can do to troubleshoot connection dropout issues with AT&T Fiber:
Check for outages – sometimes connection dropouts can be caused by widespread internet outages in your area. You can check the AT&T website or mobile app for updates on outages
Reboot your modem and/or router – as mentioned before, sometimes a simple reboot can help fix connectivity issues
Check your cables – make sure that all cables are properly connected and not damaged
Perform a speed test – you can use speedtest.net or similar tools to check your internet speeds. If your speeds are consistently lower than what you're paying for, contact AT&T support for assistance
Update your firmware – sometimes firmware updates can improve connectivity and fix connectivity dropout issues
FAQs
Q: Can I use my own router with AT&T Fiber?
A: Yes, you can use your own router with AT&T Fiber. Simply connect your router to the AT&T Fiber modem and follow the setup instructions provided by your router manufacturer. However, be aware that AT&T does not provide technical support for third-party routers.
Q: Is AT&T Fiber available in my area?
A: AT&T Fiber is currently available in select areas across the United States. You can check the availability in your area by visiting the AT&T website and entering your zip code.
Video Tutorial
For a visual step-by-step guide on how to set up AT&T Fiber, check out the video below:
Conclusion
AT&T Fiber is a high-speed internet service that offers customers super-fast internet speeds and enhanced security features. While it's designed to be a reliable service, there may be some issues that arise from time to time. By following the troubleshooting tips outlined in this article, you can help ensure that your AT&T Fiber service is running smoothly and at its maximum potential.
If you are looking for AT&T Fiber Increases Internet Speed and Security Features for Customers you've visit to the right web. We have 5 Pictures about AT&T Fiber Increases Internet Speed and Security Features for Customers like AT&T Internet Speeds and also How to Use Your Own Router With AT&T Fiber? – Internet Access Guide. Here you go: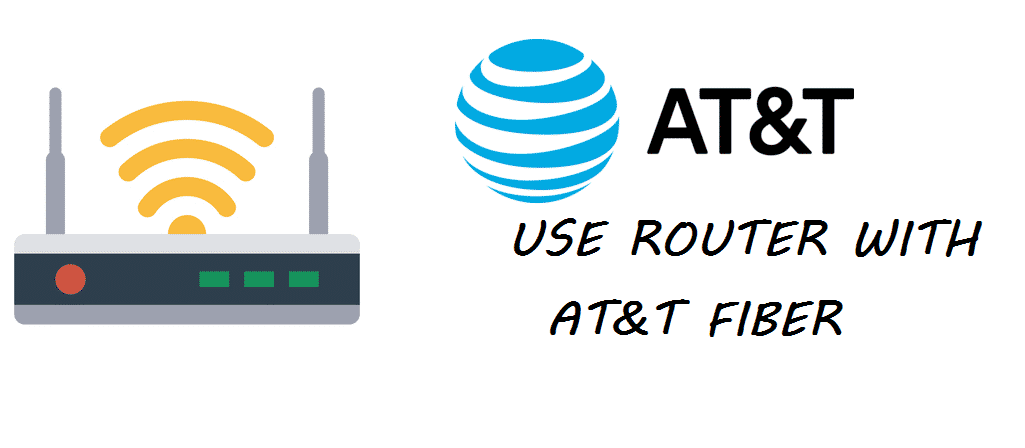 AT&T High-Speed Internet: Fast Online Service for Your Household's Online Demands.
In today's era, dependable and speedy internet access is vital for most Americans. Regardless of work, entertainment, e-commerce, or keeping in touch with family, enjoying a high-speed web access at home is critical. AT&T High-Speed Internet is among top ISPs in the United States, supplying a wide range of internet plans and features to satisfy the demands of varied households. In this article, we will examine the essential features, pros, and considerations of AT&T Internet, along with the procedure of signing up to their plans.
AT&T Internet Features: Crucial Facets of AT&T Internet.
AT&T Internet provides a variety of options that render it a well-liked choice among consumers. One of the the main features is its high-speed internet access, with plans offering speeds of up to 940 Mbps in specific areas, facilitating seamless streaming, gaming, and other data-intensive operations. AT&T Broadband also gives unlimited data consumption, permitting you to explore, stream, and get without fretting about hitting data caps or incurring in additional charges.

An additional remarkable aspect of AT&T Internet is its reliability. AT&T owns a vast and stable network system that spans across the US, providing a stable and constant internet connectivity for its users. Furthermore, AT&T offers high-tech Wi-Fi technology, including the AT&T Smart Home Manager, which permits you to control your Wi-Fi network, monitor connected devices, and optimize your Wi-Fi performance for enhanced coverage and speeds.

AT&T Internet also provides added value through package choices. Subscribers can package their internet service with AT&T's different services, like TV and home phone, to save on monthly bills and experience the convenience of having multiple services from one company. AT&T additionally offers security, like internet security suite and device protection, to aid secure your online activities and safeguard your devices from online risks.
Perks of AT&T Internet
Choosing AT&T Internet as your ISP provides multiple advantages. One of the main benefits is its fast internet access, which allows for seamless video streaming, fast file downloads, and lag-free online gaming. With AT&T's fiber-optic network, you can have a dependable and swift internet connection that accommodates multiple devices at the same time, making it perfect for households with several users and devices.

AT&T Internet features adaptable plans and pricing options, enabling you to pick the plan that matches your needs and budget. Whether you're a occasional internet user or a frequent online gamer, AT&T has plans with different speeds to serve diverse usage patterns. The availability of bundling options also provides convenience and cost savings for customers who desire to combine their internet service with other AT&T services.

AT&T's dedication to client support is another advantage of selecting their internet service. AT&T has a devoted customer service team that is reachable 24/7 to help with any technical issues or inquiries. They also offer online resources, such as troubleshooting guides and self-help tools, to aid customers fix common internet-related concerns.
Aspects to Take into Account Involving AT&T Internet
While AT&T Internet provides many pros, there are also some factors to take into account. One of the main factors to consider is the accessibility of AT&T Internet in your area. AT&T's fiber-optic network is not available everywhere, and their internet service could be limited to particular areas. Before subscribing to AT&T Internet, it's crucial to check the availability in your specific location to ensure that you can avail their service.

Another aspect is the potential for price changes. Like numerous other ISPs, AT&T Internet could have promotional pricing for a certain period, and the monthly rate may increase after the promotional period ends. It's vital to examine the terms and conditions of the service and comprehend any potential price changes that could take place during the course of your subscription.

Additionally, it's important to consider the contract terms with AT&T Internet. Some plans might necessitate a contract commitment for a particular period, and early termination fees might be applicable if you opt to cancel before the contract expires. Make sure to review the contract terms and understand any potential fees or penalties before committing to a plan.

Another factor is the equipment required for AT&T Internet service. AT&T provides a modem and/or a gateway for their internet service, which might entail a monthly rental fee. Alternatively, you might opt to purchase your own compatible modem or gateway. It's vital to comprehend the equipment requirements and associated costs to make an informed decision.
Signing up for AT&T Internet
Subscribing to AT&T Internet is a easy procedure. You can start by verifying the serviceability of AT&T Internet in your area on their website or by calling their customer service. Once you have confirmed the serviceability, you can explore through their packages and rate choices to choose the one that best suits your requirements and budget.

Throughout the subscription procedure, you may need to provide personalized and billing information, like your name, location, and payment option. You may also need to opt for any additional features or enhancements, such as bundling with TV or home phone, or including security features. Make sure to examine the terms and terms of the service, including any possible contract commitments or price changes, prior to finalizing your subscription.

After enrolling in AT&T Internet, you will get details on the setup procedure. AT&T will arrange a technician to install and configure the needed equipment at your residence. The technician will ensure that your online connection is up and running, and may also assist with guidance in configuring your Wi-Fi network and connecting your devices.
Conclusion
AT&T's broadband offers dependable, swift connectivity including a range of options and benefits for homes throughout the United States. Using its fiber-optic network, unrestricted data usage allowance, and innovative Wi-Fi technology, AT&T Internet offers a effortless online usage for streaming, gaming, and different bandwidth-intensive activities.

The flexibility of plans and bundling offers, along with their commitment to customer service, makes AT&T Internet a popular option among consumers.

Nevertheless, it's important to factor in elements such as serviceability, possible price changes, agreement conditions, and device requirements when subscribing to AT&T Internet. By understanding the conditions and terms of the subscription, you can make an well-informed judgment and benefit from the benefits of reliable and rapid connectivity with AT&T Internet.

In summary statement, AT&T Internet offers a robust and reliable broadband service that caters to the digital requirements of American residences. Featuring its fast internet access, cutting-edge features, and flexible subscriptions, AT&T Internet is a leading choice for many users. If you're looking for a reliable ISP, AT&T Internet might be worth looking into for your residence.